MARIN OPEN STUDIOS
04-04-2016 05:26 pm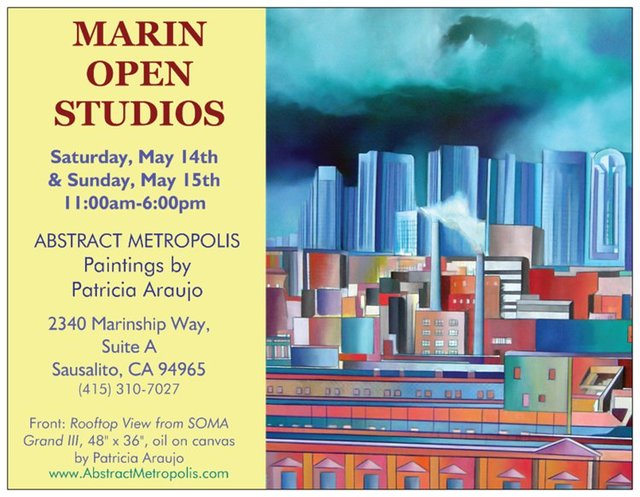 MARIN OPEN STUDIOS- Weekend of May 14th & 15th
I am pleased to share I will be exhibiting for the first time with "Marin Open Studios" this spring!

Marin Open Studios is an annual, free, self-guided tour in Marin County that takes places the first two weekends in May. As the MOS website reads, Over 270 artists open their doors for one or both weekends to show the public their art. The artwork is for sale, but there is much more in the offering: ideas, inspiration, the conversation of creativity, and a glimpse into lives devoted to art. By interacting with artists and purchasing from the studios, something is revealed for every imagination and taste, from the avid collector to the first time buyer.

Most Artist studios in northern and western Marin are open May 7th & 8th and most artist studios in southern and central Marin are open May 14th & 15th. As for myself, my studio will be open to the public on weekend of Saturday, May 14th & Sunday, May 15th, from 11:00am-6:00pm.
My studio is located at Abstract Metropolis, 2340 Marinship Way, Suite A, in Sausalito, CA 94965. It is conveniently located near Mollie Stones and 3 blocks away from the ICB building, which is also participating in Marin Open Studios that same weekend. A great chance to walk around and check out lots of art in the vicinity. For Directions & Parking please scroll down for more info.
I will have a colorful selection of artworks on display and for sale, ranging in scale and style, which include my SoMa cityscapes, and works inspired by Magic City (aka Treasure Island fair of 1939) to Tomorrowland! Also, original drawings and copies of my books for purchase.I hope you can visit! Would be very nice to see you and show you my new studio and works!

Directions to my studio from North or South HWY 101:
2340 Marinship Way, Suite A, Sausalito, CA 94965

Take Marin City/Sausalito Exit
Go toward Sausalito on Bridgeway
At the 3rd light, turn Left on Harbor Drive
Then take an immediate Right on Marinship Way
Arrive at 2340 Marinship Way (on your left).

Parking:
Parking is available on Marinship Way. Even though there are restricted signs on street saying that parking is not permitted, for this special occasion, you can park on street near building.

Photos from Open Studios Weekend~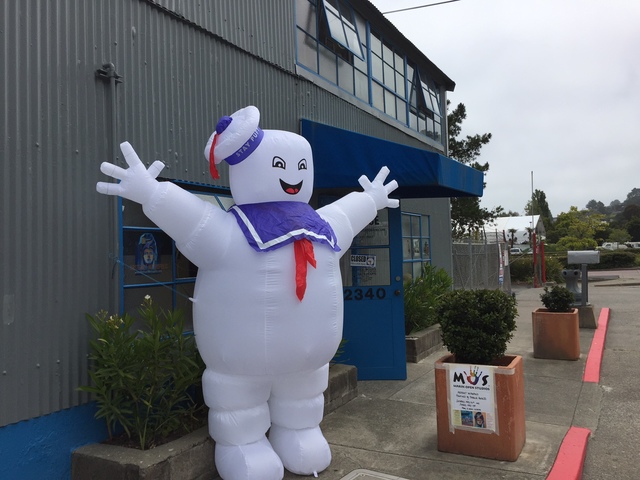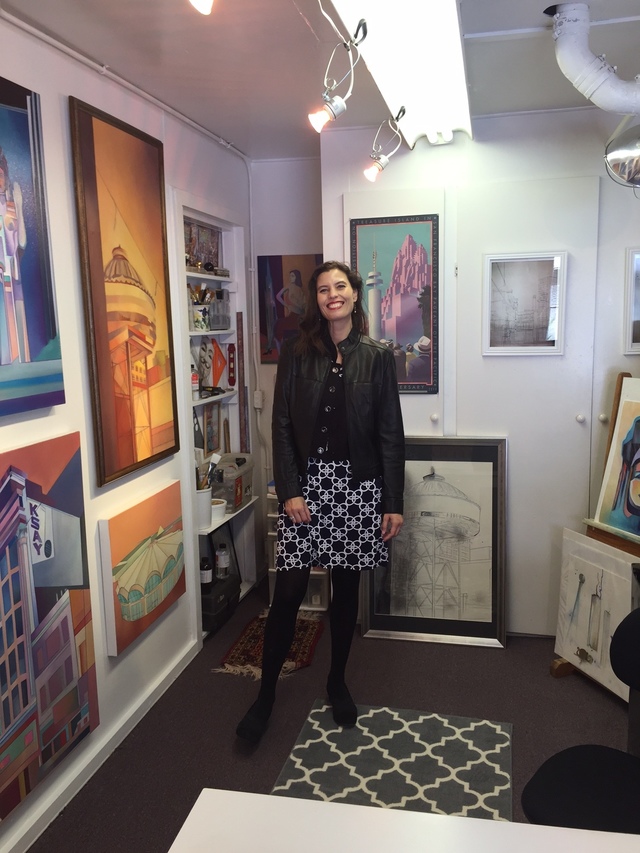 Day 1 - Patricia at her studio!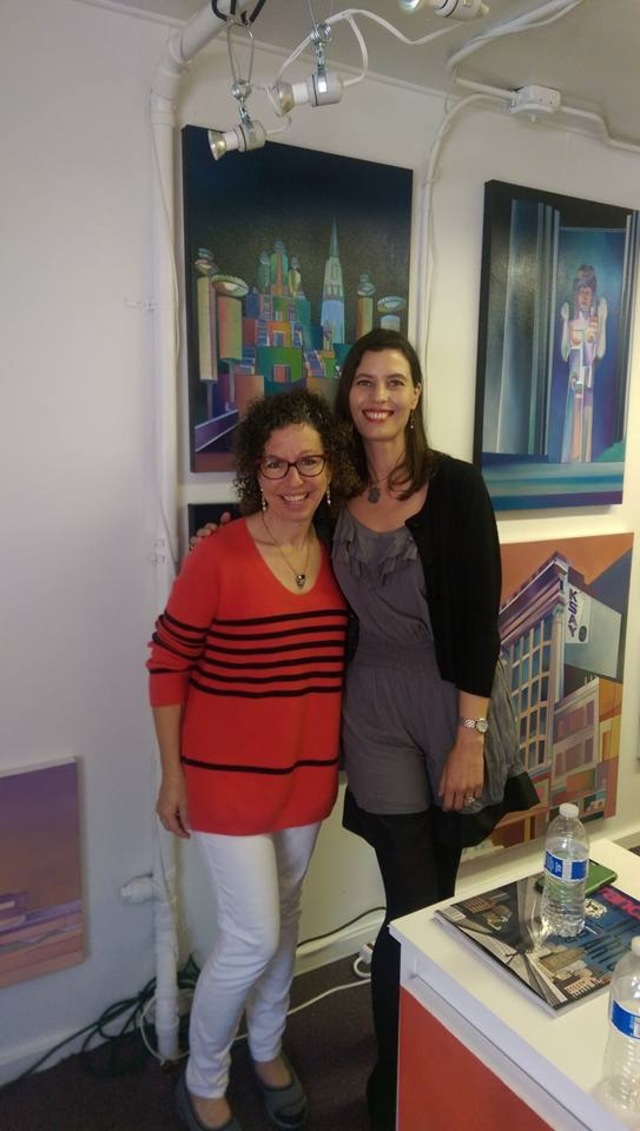 Day 2- Patricia with friend Lisa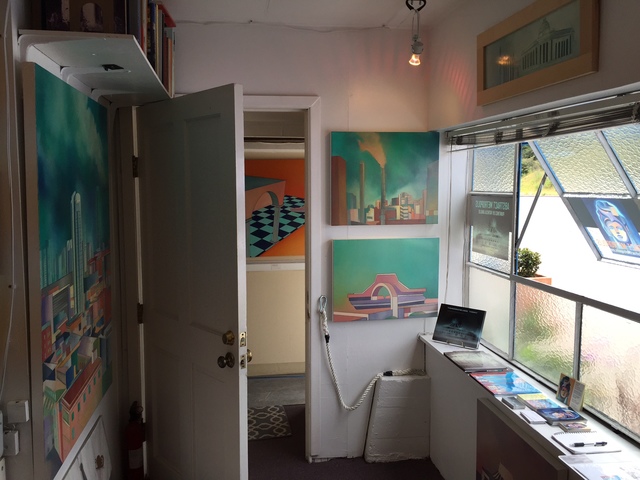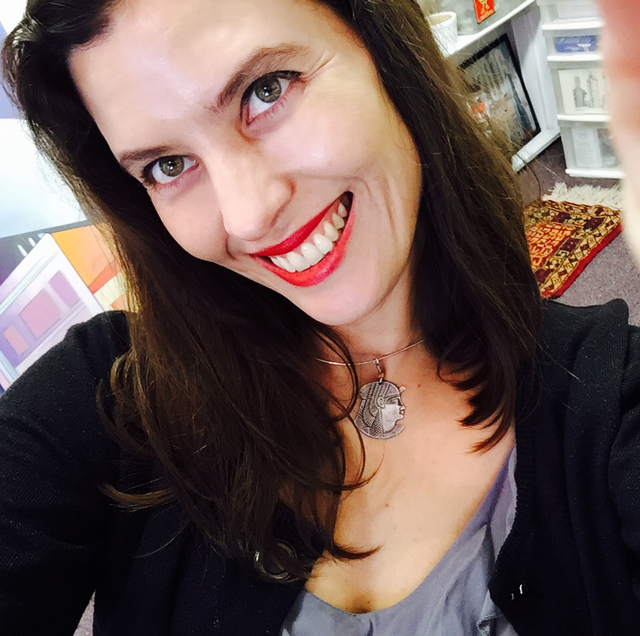 ---