During the Art Deco Preservation Ball, that was held last Saturday, May 9th at Bimbo's, a Pacifica poster was showcased there beautifully framed. This event was hosted by the Art Deco Society of California honoring the 75th anniversary of the Golden Gate International Exposition, and awarded several members of the Treasure Island Museum Association. It was a magical evening, fashion of the 1920's to 1940's, live bands and performances from the era. I'm very honored this piece was shared that night!

The Pacifica posters will be available for purchase at the coming event "Let's go to the fair!"on Saturday, May 17th. (scroll down to learn more about this event). All proceeds of the posters go to funding the Treasure Island Museum.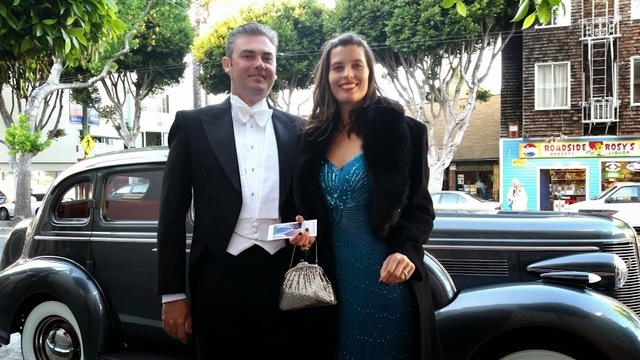 With my husband Michael - outside of Bimbo's next to a fabulous car on display for "Art Deco Preservation Ball!" Sat. May 9th



VIEW PHOTOS FROM THE ART DECO PRESERVATION BALL!




LET'S GO TO THE FAIR!
Stunning postcards and brochures from the GGIE carry you back to the Magic City on Treasure Island in 1939 and 1940. Tour the gardens and sculptures, exhibit halls, and the amusement zone. Let these ephemera from the past lead you through Billy Rose's Aquacade, Sally Rand's Nude Ranch, "Art in Action," exotic foreign pavilions and other fabulous attractions. The lecture will be followed by the opening reception of TIMA's new exhibition, Wish You Were Here, featuring picture postcards of the fair. Speaker: Kathryn Ayres, vice president of the San Francisco Bay Area Post Card Club
This talk takes place Saturday, May 17 at 10:30 am at Casa de la Vista (special location), Treasure Island. Opening reception to follow at The Winery Gallery
Please note: I will not have my paintings on display for this function, but my posters of Pacifica will be there! For any inquiries about purchasing my original paintings of GGIE or any other questions, feel free to contact me. I am in the process of completing new works and will continue painting more of the fair this year. I will keep you posted with any new developments.
TO VIEW PHOTOS FROM THIS EVENT, VISIT HERE!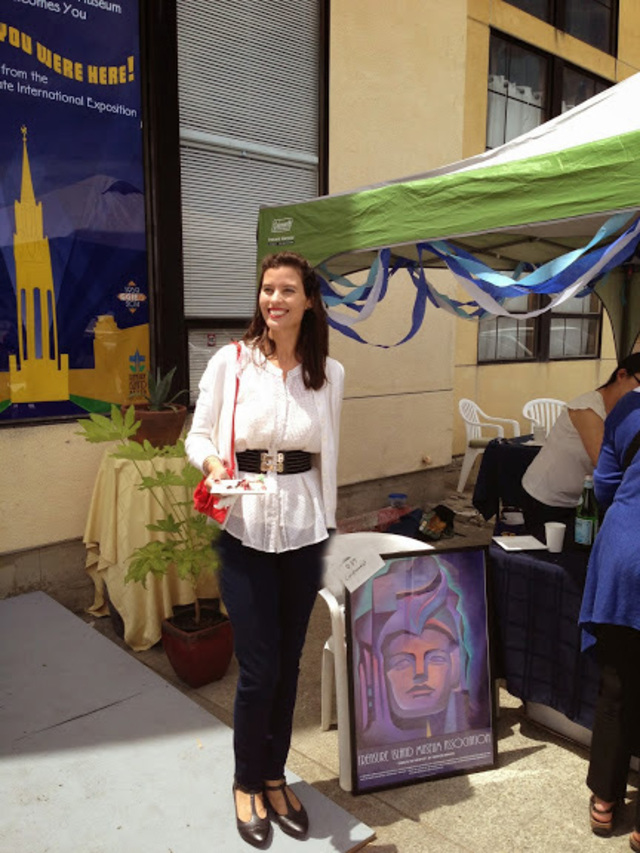 Patricia next to poster, "Tribute to Pacifica" at Treasure Island, May 17th, 2014.

In the meantime, the Pacifica posters will be offered at Treasure Island on May 17th, and all proceeds go to funding the Treasure Island Museum. If you to plan to make it on Saturday, it will be so nice to see you and be immersed in the 1939 fair!

Cheers,
Patricia