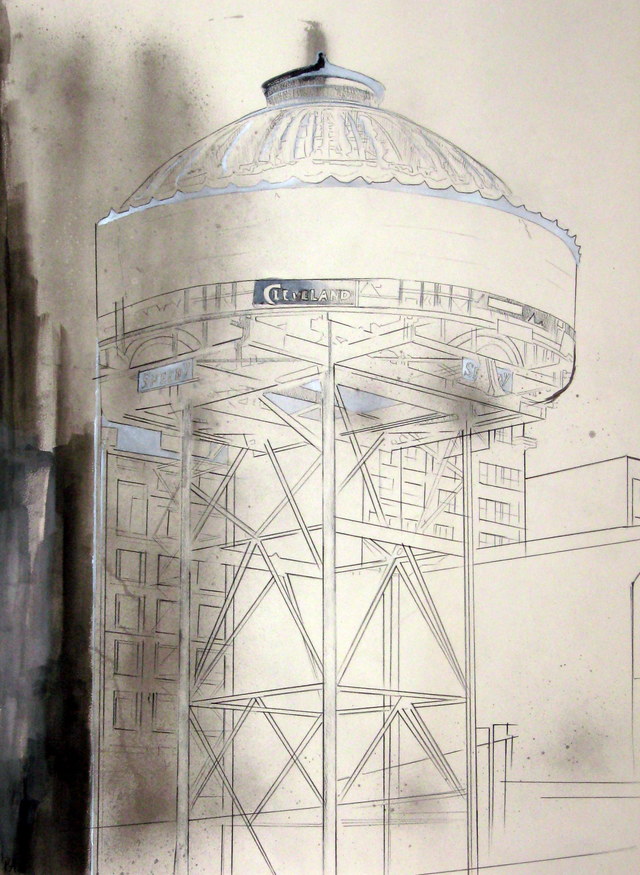 Other Works in this Series: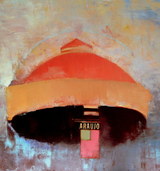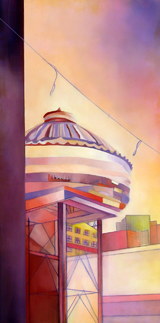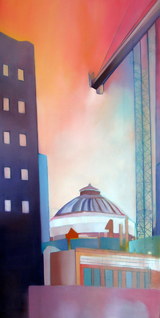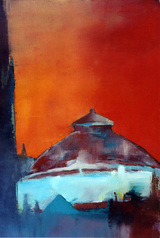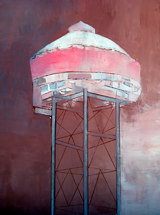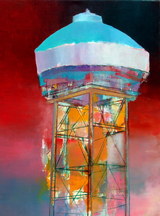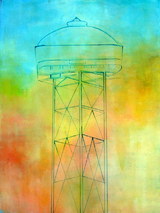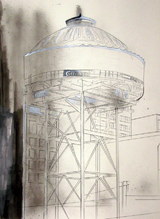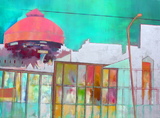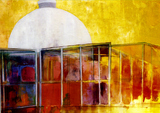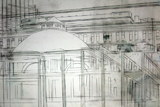 Elevation

Size: 30" x 22"
Medium: Graphite, ink + gouache on paper
Date: 2006
Available



Price: $2,400. (includes frame)
To inquire about this piece, contact Araujo


This drawing is framed and matted. Color frame: silver pewter with dark grey matt.
Total dimensions with frame: 39" x 27"

Below are pics of drawing with frame!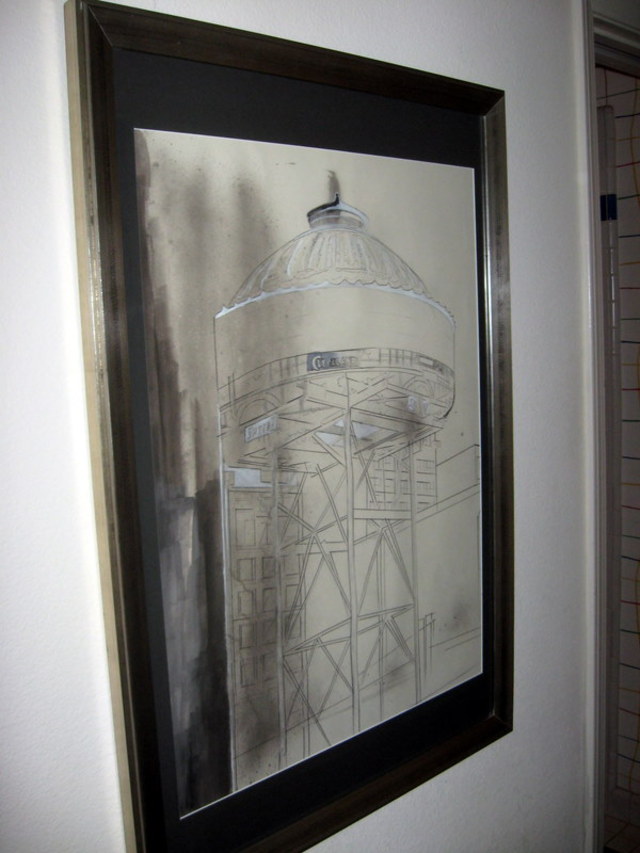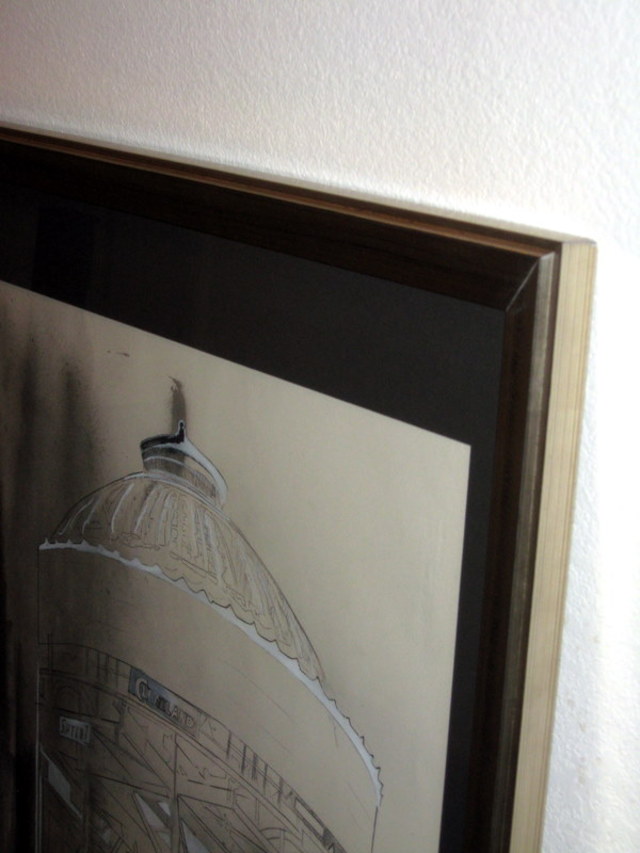 San Francisco's Old Emporium's rotunda, has been elevated 60 feet off the ground. It is the vision of a monumental site. Elevation, presents the first phase of the rotunda during renovation, which has been restored, and during the fall of 2006, the Old Emporium will convert into the new Westfield San Francisco Shopping Centre. The Old Emporium's rotunda is now hidden away and only for an individual to see once inside. But once upon a time, as seen in this drawing, while walking, I observed a tall dome, solid in foundation suspended by bars. It might represent a water tower, a spaceship. This Towering Dome unites the observer to be part of its existence and part of a celebrated iconic structure.

Elevation was first exhibited in 2006, at DA Arts, San Francisco, during Patricia's Solo Show, titled RECONSTRUCTING SOMA,, followed by another exhibition in 2008, titled HEART OF THE CITY: Two Person Art Exhibit and Book Release - Patricia Araujo and Mark Ellinger, at the North of Market/Tenderloin Community Benefit District Corporation, San Francisco, CA. (6 months exhibition). This drawing was last exhibited at the Bayview Opera House, April 2013. Elevation will be on view at the Old Mint, for "Mid-Market Landmarks solo exhibition in San Francisco, January-March 2015. It will be exhibited again at the Old Mint, during "SF History Days", March 2017. This drawing will be exhibited at the coming Solo Show, "Abstract Metropolis" at Parisoma in San Francisco, January 18th to February 21st, 2018.

Elevation is featured in Patricia's book entitled, SOMA SEEN, published in 2008.

PRESS/REVIEWS:
Heart of the City/SOMA SEEN, ARTslant, dated January 28th, 2009, Review by Wilma Parker
Resuscitating the Heart of San Francisco, by Heather Knight, SF Chronicle, dated December 24, 2008
"Heart of the City": Structures Built to Last, by Reyhan Harmanci, SF Chronicle, dated November 27th, 2008.
Review in ArtBusiness.com, November 21st Issue, "Heart of the City" by Alan Bamberger, 2008
Architecture for Bloomingdales - Patricia Araujo at DA Arts, Review by Wilma Parker, dated September 7th, 2006, @ BeyondChron.org
DA Arts Paintings Selected for Bloomingdales' Opening, by Randy Shaw, dated September 27th, 2006, @ Beyondchron.org



[ Write a Review for this Work ] [ Return to Gallery ]