SF History Days @ The Old Mint
02-18-2017 11:21 am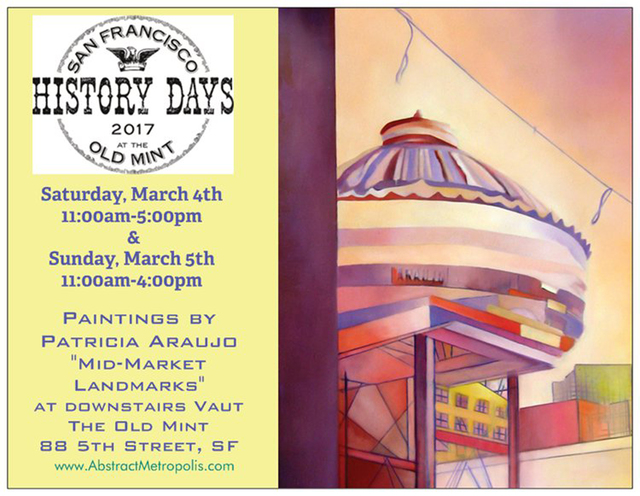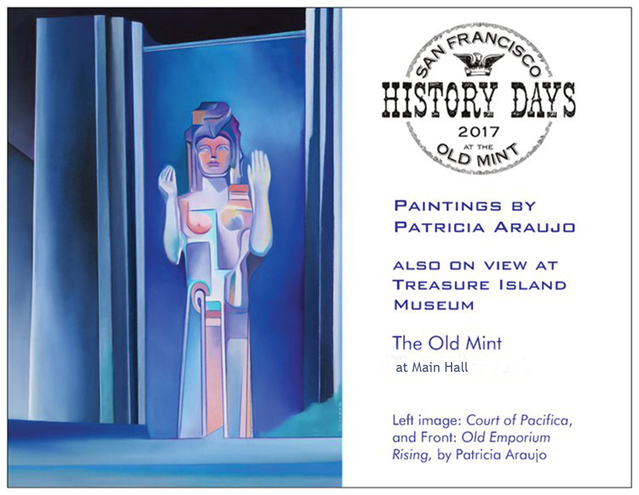 Dear friends and art lovers,
I hope life is treating you super and staying warm and dry this February!
I'm excited to share with you that I'm participating at the forthcoming "San Francisco History Days" (formerly known as "SF History Expo") at the Old Mint, located at 88 5th Street in San Francisco, which will take place during weekend of Saturday, March 4th from 11:00am to 5:00pm and Sunday, March 5th from 11:00am to 4:00pm. This will be my third year exhibiting at the Old Mint during this special annual event, and my second occasion there featuring my works with Treasure Island Museum.
Visit The Old Mint during "SF History Days", and join over 75 organizations celebrating and telling the stories of the City's unique past. Community historians, archivists, genealogists, archaeologists, researchers, educators, re-enactors and other history enthusiasts will enjoy a FREE Community Open House on Saturday and Sunday at the historic site.
During weekend of March 4th & March 5th, I'll have 7 paintings relating to Mid-Market Landmarks featured at The Old Mint's vault level. This exhibit is organized by the Foundsf.org and Shaping San Francisco and in conjunction with the new partnership at the Old Mint. The paintings selected include imagery of the Old Emporium dome, the Hibernia Bank, the Golden Gate Theatre, the forgotten Fox Theatre, and "Furniture & Carpets" building facades. My books SOMA SEEN and SOMA Rising will also accompany the display.

I will also have 2 paintings on view with the Treasure Island Museum, (their booth will be located at Main Hall, to the right of entrance), featuring paintings of Pacifica - the iconic 80 foot statue that stood at the Treasure Island fair- "Golden Gate International Exposition" of 1939.

Visit the Treasure Island Museum booth, and get to meet the lovely staff and voluneteers, and learn about the future plans for a new museum at the redeveloped Treasure Island. There will be also be offering items for sale, including posters of the painting I made in 2014 titled, "Tribute to Pacifica". All proceeds go to funding the museum. Anyone that acquires a poster, I'll be happy to sign...if I'm not upstairs, you can find me at the vault!
There will be tons of lectures and presentations happening at the Mint, as well as guided tours of the building scheduled that weekend. To learn more and view list of organizations participating and view calendar of events, please go to "SF History Days".

I shall be in attendance both days. I look forward to seeing familiar and new faces, and engaging about the art & architecture, and history of the city. Hope you can visit!
__________________________________________________________________________________

Thanks so much to everyone that came to the Old Mint!



VIEW PHOTOS FROM THE EXHIBIT @ SF HISTORY DAYS

Patricia's table displaying her books and souvenirs at the vault!


"Court of Pacifica" painting on display at Treasure Island Museum booth at Main Hall



Patricia next to "Tribute to Pacifica" poster



Patricia next to her paintings at vault



with the wonderful Arthur, docent from Treasure Island Museum



Will Maynez in da house!



the lovely Brianna Jilson at Treasure Island Museum booth



Signing posters of "Tribute to Pacifica" with Treasure Island Museum



Video footage from the 1939 fair at Treasure Island, showing a glimpse of the towering Pacifica!



my adorable mother standing next to "Court of Pacifica".



with Janet Gellatly



John Gee



with George Csiscery and Sharon Hennesey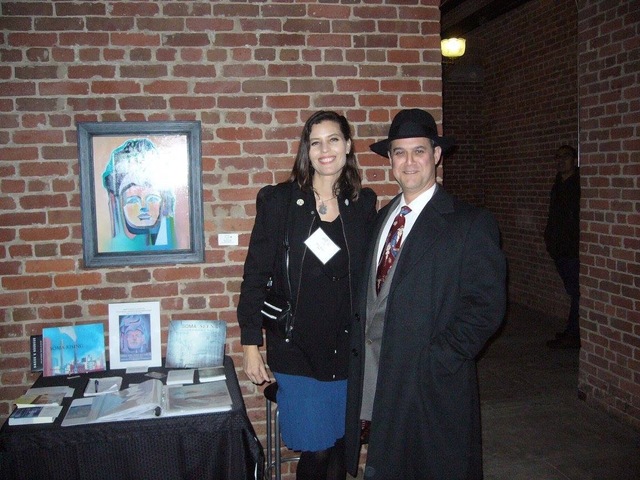 with Francisco Mijango. Photo credit. F. Mijango



with my beautiful Mother!



Adorable couple, Elizabeth & Harrison



with the fabulous Laura Ackley! Photo courtesy by L. Ackley.
Cheers,
Patricia Araujo
---